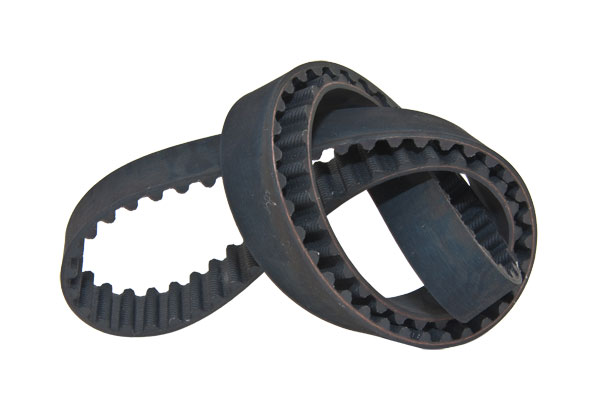 Hasty industrialization has demanding the use of Rubber Conveyor Belts which have verified to be the most lucrative system for moving of raw material & refined goods in any form, for any application. PASHUPATI belting systems are manufactured at our well developed, fully automated plant, using the best raw material, under the austere vigil of our qualified technical workforce.
The premier quality of our rubber conveyor belts is the throughput of the ardor of our production team who all time employs the high graded raw material inputs under the austere attention of the shrewd technical team to ensure the satisfactory end product as per the stated requirement of the clientele. Also these belts are designed to provide speed and strength to the conveying system.
These Rubber Conveyor Belts are suitable for various industries where bulk material handling is required. These belts helps in reducing the cost of material conveyed per ton. Also these belts are made up of excellent quality rubber that is obtained from the dependable and reliable vendors who are well known names of the market and including latest technological methods. These are customized available at our premises in varied sizes, dimensions, width and specifications as per the requirements of our respected clients. Besides, we are one of the leading Conveyor Belt Manufacturers and Pu Conveyor Belt in India.
The high competitive surroundings of today's industries has enticed them to adopt automation to ensure stipulated time delivery of the required product, wherein rubber conveyor belts have gained an integral niche in the industries as the most economical preference to convey goods of any size. The offered rubber conveyor belts are the paragon of the greater tensile strength, resistivity to adverse surroundings, longevity, better trough ability and but obvious versatility. All these irresistible properties of our Rubber Conveyor Belts have made it an ultimate choice for bulk material handling at valuable cost.
Conveyor Belts that we manufacture is found adequately consumers in the worldwide market with our clientele ranging:
Iron & Steel Plants
Coal Industry
Copper Industry
Gold Mines
Cement Plants
Thermal Plants
Fertilizers Plant & Ports
Ceramic Industry
Automotive Industry
Conveyors Making Industry
Glass Manufacturing Plant
Machine Manufacturing Industry