Customized Conveyor Belt
We have sculpted a remarkable place in the market as a reputed organization to offer the qualitative range of Industrial Conveyor Belts. We manufacture these belts at customized options given by our clients and available at our manufacturing unit at their pocket friendly prices. We make sure that all conveyor belts produced by our expert engineers are perfectly operated and longer functional life.
Our assorted range of the conveyor belts includes Rough Top Conveyor Belting, Hygienic Conveyor Belt, Pu Conveyor Belt, Nylon Conveyor Belt that find their applications in several industries for material handling purposes. We offer not just conveyor belts; we provide solutions to your conveying problems. For effective catering to our clients, we have excellent services in terms of production, set-up & human resources.
Selecting a right conveyor system is important just as a conveyor belt for continue and hassle free operation in the material handling, conveying, sorting or order picking processes of varied industries. Our technical support team is all time active to support you in the selection of the conveyor system and recommend you the righteous solution in accordance to your requirement. As every product demands varied requirements, we as a manufacturer of customized conveyor system are potent to cope with very simplistic to the extremely complex system configuration of the conveyor belts and conveyor systems proffer you customization service for conveyor system.
Conveyor Belt Systems
A conveyor belt systems is one common piece of mechanical handling equipment that moves materials in one location to another. Conveyor belt systems allow quick and effective transportation for a large variety of materials, which lead them to very famous within the cloth handling and packaging industries. A large number of conveying systems are available, and are being used in line with the various needs of different industries. A conveyor belts systems that is designed nicely will remaining a long time with right preservation. Conveyors are durable and reliable components used in automated distribution and storage. A conveyor belt can be considered a slide and be handled by the pressure of gravity. Conveyor belt systems are generally used in many industries, such as the auto, agricultural, computer, electronic, food processing, aerospace, pharmaceutical, chemical substance, bottling and canning, printing finishing and packaging.
Benefits of Conveyor Belts
Conveyor Belt can securely transport materials starting with one level then onto the next, which when done by human work would be strenuous and costly.
There are an assortment of alternatives accessible for running conveying systems, including the water powered, mechanical and completely robotized frameworks, which are prepared to fit individual needs.
Conveyor Belts can be designed to fit any application.
Conveyor Belts can be utilized to stock-heap or recover mass materials. Outspread stackers are utilized for making expansive heaps of materials, for example, wood chips, coal or mineral.
It requires less strength to work than different sorts of transports. Mass materials are carried on top of the belt and stay static, along these lines requiring a great deal less vitality to move.
Conveyor Belts have turned out to be a solid strategy for passing on mass materials.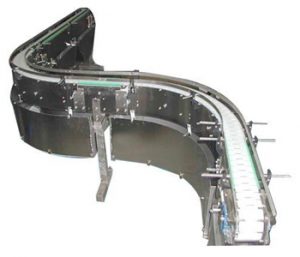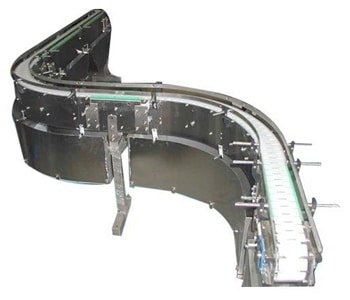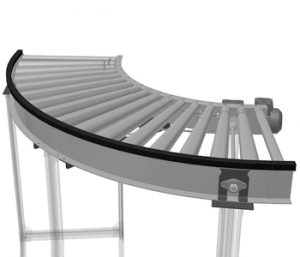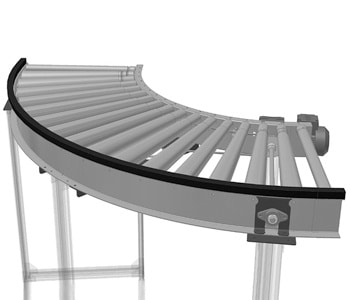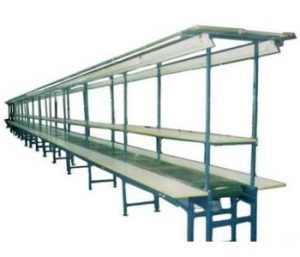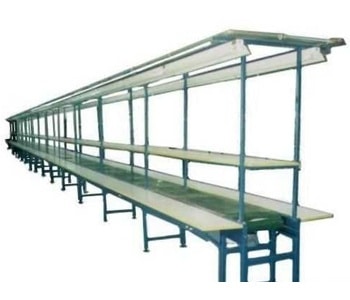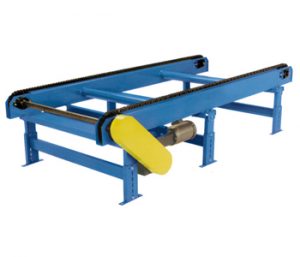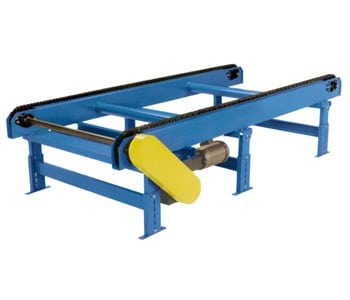 Palletized Chain Conveyor
Domestic Market of Conveyor Belt
Conveyor Belt in Gujarat
Panchmahals,Vadodara, Amrela, Kheda, Ahmedabad, Valsad, Junagadh, Mehsana, Banaskantha,Gandhinagar, Bharuch, Dangs, Jamnagar, Rajkot, Surat, Sabarkantha, Kutch, Bhavnagar, Surendranagar, Navsari, Anand, Narmada, Patan, Porbander, Dahod
Conveyor Belt in Maharashtra
Aurangabad, Bandra (Mumbai Suburban district), Nagpur, Pune, Akola, Chandrapur, Jalgaon, Parbhani, Sholapur, Thane, Latur, Mumbai-City, Buldhana Dhule, Kolhpur, Nanded, Raigad, Amravati, Nashik, Wardha, Ahmednagar, Beed, Bhandara, Gadchiroli, Jalna, Osmanabad, Ratnagiri, Sangli, Satara, Sindudurg Yavatmal, Nandurbar, Washim, Gondia, Hingoli
Conveyor Belt in Delhi
New Delhi, Central, North, North West, West, South West, North, North East
Conveyor Belt in Karnataka
Mysore, Gulberga, Chitradurga, Kolar, Bijapur, Dakshina Kannada, Raichur, Bellary, Belgaum, Hassan, Dharwad, Bangalore Rural, Shimoga, Mandya, Chickmagalur, Bangalore Urban, Madikeri, Tumkur, Bidar, Karwar, Udupi, Davanagare, Chamrajnagar, Koppal, Haveri, Gadak, Yadgir
Conveyor Belt in Rajasthan
Jaipur, Barmer, Dungarpur, Jodhpur, Kota, Udaipur, Bikaner, Dausa, Bundi, Sikar, Tonk, Jaisalmer, Nagaur, Rajsamand, Banswara, Bhilwara, Ajmer, Alwar, Bharatpur, Chittorgarh, Churu, Dholpur, Ganganagar, Jalor, Jhalawar, Jhunjhunu, Pali, Sawai Madhopur, Sirohi, Baran, Hanumangarh, Karauli
Conveyor Belt in Haryana
Gurgaon,Rohtak,Ambala,Bhiwani,Faridabad,Hissar,Jind,Kaithal,Karnal, Kurukshetra,Mahendragarh,Panchkula,Panipat,Sonipat,Yamunanagar,Sirsa Rewari, Jhanjhar, Fatehabad
Conveyor Belt Supplier
Conveyor Belt India
Rubber Conveyor Belts
Industrial Conveyor Belt
Conveyor Belt Exporter
Steel Cord Conveyor Belt
Textile Conveyor Belts
Conveyor Belt Ahmedabad
Sidewall Conveyor Belt
Flat Belt Conveyor
Pvc Chevron Belt
Light Duty Pvc Belt
Chevron Conveyor Belts
Endless Conveyor Belt
Steep Angle Conveyor Belt
Rought Top Conveyor Belting
Flame Resistant Conveyor Belt
Light Duty Conveyor Belt
Heavy Duty Conveyor Belt
Heat Resistant Conveyor Belt
Fire Resistant Conveyor Belt
Hygienic Conveyor Belt
Cold Resistant Conveyor Belt
Oil Resistant Conveyor Belt
Chemical Resistant Conveyor Belt
Checkered Conveyor Belt
Rc Feeder Conveyor Belt
Nylon Conveyor Belt