Business type: Manufacturer, supplier and exporter
Product type: Conveyor System
Country: India
By owing the rigorous demand of the varied industries which are coping with the high temperature, we introduce Teflon belt conveyor system, which is made by leveraging the unparalleled traits of the Teflon material inclusive of non wetting, non toxic, chemically inert, anti friction, high thermal resistance and greater resistance to atmospheric condition. Such remarkable Teflon belt conveyor boasts capability to work under -200 °C to 350 °C temperatures is suitable for dryers, garment fusing, tortilla presses, textile industries, aluminum, glass printing, shrink wrap packaging, automobile industries and other analogous industries. Whereas, the non toxic, odorless and tasteless traits of the Teflon belt conveyor has made it an appropriate for food handling operations.
The sturdy and robust construction of our Teflon belt conveyor system has a greater capability to deal with varied temperature alterations and ensure longevity and virtually no maintenance. Additionally, our Teflon belt conveyor systems are strictly in the conformity of the food and conveyor standards that ascertain safe, hygienic and noiseless operation of the conveyor throughout the operation.
| | |
| --- | --- |
| Length | 300 mm to 10000 mm |
| Width | 50 mm, 100 mm, 150 mm, 200 mm, 250 mm, 300 mm, 400 mm, 500 mm, 600 mm, 700 mm, 800 mm, 1000mm |
| Motor | 220-240 V (delta)/380-415 V Y (Star)/50 Hz |
| Fixed Speed | Min 3 m/min; Max 30 m/min |
| Variable Speed | With VFD (1 phase input, 3 Phase output) |
| Belt Material | PVC, PU, Rubber |
| Structure | Aluminum, stainless steel, SS 304 / 316 |
| Type of Drive | Direct, Indirect, Intermediate |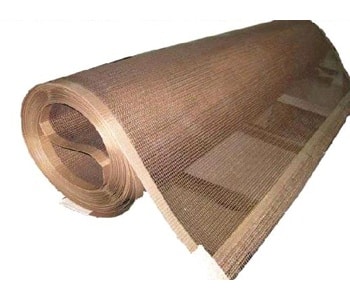 Note: Along with renowned as a Teflon Belt Conveyor manufacturer in India, our specialty lies in manufacturing conveyor systems, conveyor rollers, rubber moulded products and polyurethane products, all are available at the best affordable rates. For any type of purchasing help for our products, contact us today!!